Q2i's leading edge technology provides remote patient engagement and management tools that empower healthcare teams to improve the success of their Medication-Assisted Treatment (MAT) program.
Q2i's solutions comprise healthcare team portals and patient mobile applications. We provide decision support software through data-rich, patient-centric, unified dashboards. Our technology includes predictive analytics (including AI and ML), telehealth and reward based solutions that increase patient engagement, adherence to treatment plans, connectedness and support, resulting in:
Better outcomes
Improved ownership and adherence to treatment plans
and increased program retention
Timely interventions
Trending issues immediately flagged for attention
Focus on at-risk patients
Outliers identified and patients managed by exception
Results Using Q2i Technology
Improves Patient Engagement
Patient Portals (SUD)

11.7%

11.7%

Q2i's Patient Mobile App

77%

77%
Increases Patient Adherence to Treatment Plan*
National MAT Average

50%

50%

Q2i's OARS Technology

92%

92%
* Based on Urine Toxicology Results (Opioid Negative)
Missed appointments lead to lost revenue for providers. Patients using OARS attend more appointments than the national average for MAT patients by >32%. 
100% Cloud, ready-to-go
Start using Q2i to support your program in minutes – easily setup and manage your clinic and patients.
Modern User Interface
The Q2i healthcare team portal and patient app interface is intuitive and easy to navigate for an unequalled user experience.
Customizable Branding
Q2i customizable branding allows you to integrate Q2i into your digital tool box and keeps your branding message consistent.
Flexible and Scalable
Q2i can be used as a stand alone program management solution or easily integrated with your existing EHR.
HIPAA Compliant
Q2i is proud to be HIPAA compliant. All data policies are designed to meet or exceed HIPAA's requirements.
O
pioid 
A
ddiction 
R
ecovery 
S
upport is used by providers of MAT programs to improve insight into a patient's recovery progress and promotes ownership and adherence to treatment plans. OARS also provides extensive tools to support patients with recovery from Opioid Use Disorder. Using OARS patients are better connected to, and supported by their healthcare team throughout their recovery journey.
This extended connection and support fosters conditions for:
Improved ownership and adherence to treatment plans
Increased patient engagement
Fewer relapses

Decreased in-patient admissions/ re-admissions
Reduced program dropouts
Reduced ER visits
C
ontinuing
A
lumni
S
upport
A
pplication provides ongoing connection and support to patients who have completed a residential or Intensive Out Patient recovery program.
CASA enables providers to regularly deliver educational and motivational content including reinforcement of relapse prevention strategies direct to the CASA powered mobile app.
The peer-to-peer messaging component helps build and maintain a network of sober friends with other alumni of the clinic and stay connected to others who relate to similar experiences and challenges.
The
Bari-Well
solution supports bariatric healthcare teams and their patients by enhancing a bariatric program's connectivity, efficiency and success.
Bari-Well empowers bariatric programs to better manage their patient populations. Bari-Well supports patients with pre and post surgery treatment plans in order to successfully achieve goals of long-term weight-loss.
Bari-Well provides useful tools to help providers manage and support their patients throughout all stages of the continuum of care.
About Q2i
Mission 
To design, develop, and supply the most advanced technologies that empower healthcare teams to improve the success rate of their Medication-Assisted Treatment (MAT) programs.
Vision
To drive innovation, thereby increasing MAT program availability and access so that all Americans seeking recovery from Opioid Use Disorder can obtain the treatment they need.
About
Q2i is a software as a service HealthTec company, specializing in developing applications that support recovery from OUD/SUD. Q2i was formed in 2016 as a result of the devastation occurring in our local communities caused by the opioid epidemic and to work to design technology that supports and improves recovery and help save lives.
Q2i collaborates with multidisciplinary healthcare teams, providers and payers to understand and then realize unmet technology needs. We facilitate improvements in patient care by supporting patients with their treatment plans through better connection and information exchange with their healthcare teams.
Q2i develops technology that assists health care providers in achieving the IHI quadruple aim of improving the patient experience of care (including quality and satisfaction), improving the health of populations, reducing the per capita cost of health care and improved clinician experience.
Contingency Management (CM) is a reward-based intervention built on the principles of operant conditioning to promote behavior change and reinforce positive behaviors. CM delivers tangible monetary-based rewards contingent upon targeted outcomes or behaviors.
CM has demonstrated efficacy for improving abstinence and other substance use disorder (SUD) treatment outcomes in a diverse range of treatment populations and settings.
Q2i has partnered with Dr. Sheila M. Alessi, Ph.D. from the University of Connecticut. Dr. Alessi and her colleagues at UConn are experts in the field of contingency management. Their goal is to bring CM techniques from research to practice to improve outcomes for OUD/SUD patients.
Difficulties with traditional CM programs include the requirement for intensive hands-on management and oversight to maintain program fidelity. This requires highly trained staff to manage supervision and additional staff to manage the backend operation, such as purchasing of rewards and accounting.

Q2i's solutions overcome these difficulties by digitizing and automating traditional contingency management and seamlessly integrating it into the cutting-edge Opioid Addiction Recovery Support (OARS) technology. OARS with CM addresses all long-term sustainability challenges while maintaining program fidelity.
OARS with CM, a mobile technology-enabled contingency management program, is a significant scientific and clinical advancement to improve treatment for OUD, SUD, and MAT programs.
Easy, Secure Video Telehealth
OARS has in-built secure, encrypted, HIPAA-compliant Telehealth video. The Care Team can schedule and run one-to-one or group Telehealth sessions directly from their OARS dashboard. Patients can easily and conveniently access sessions from within their OARS mobile app. This keeps all their treatment support in one place and has the added benefits of the OARS calendar of appointments, and alerts for upcoming sessions, making them easy to manage.
Academic Partners/Clinical studies
NIH/National Institute of Drug Abuse funded clinical studies in progress with Q2i's academic partners
Reward Based Technology to improve opioid use disorder treatment initiation after an ED visit
Increasing the demand and reach of effective Medication Assistance Treatment (MAT) for opioid use disorder (OUD) is critical to decreasing OUD associated morbidity, mortality, and economic consequences. The technology breakthrough to be studied in this project will give individuals with OUD access to a smartphone application designed to help support initiation and adherence with MAT treatment regimens through patient-oriented educational and monitoring features, as well as a new evidence-based reward function shown in other research to promote treatment adherence, improve abstinence, and improve other health outcomes. The intervention will aim to facilitate the entire treatment trajectory, starting with initial transition from an acute care setting to outpatient MAT initiation and continuing through successful transition to maintenance.
NIH/NIDA Grant Number: 
1R42DA049448-01
Technology Improving Medication-Assisted Treatment in Primary Care
With over 72,000 overdose deaths in 2017, of which 47,600 are attributable to opioid overdose, the opioid epidemic has become North America's most widespread behavioral public health problem. Medication assisted treatment (MAT) for opioid use disorder (OUD) is highly efficacious. The Opioid Addiction Recovery Support (OARS) comprises of a healthcare team portal connected to a patient mobile application, to provide opioid related education, promote connectedness with clinicians, and track MAT treatment progress. This STTR Fast Track proposal will conduct interviews with patients that will inform optimal design of OARS and utilize a "stepped wedge" effectiveness design to assess the effectiveness of OARS in improving opioid agonist treatment outcomes in primary care settings and evaluate sustainability and return on investment.
NIH/NIDA Grant Number: 
1R42DA050398-01
Digital Health Technology Improving Successful Reintegration of Recently Released Justice-Involved Individuals with Substance Use Disorders
Of the 2 million individuals that are confined nationwide 10,000 are released weekly with inadequate support solutions that comprehensively address social determinants of health resulting in a high recidivism rate. The lack of support can significantly affect health outcomes, especially for recently released justice-involved individuals with substance use disorder (SUD). Digital health technology can help recently released individuals navigate and adapt to their new environment. Technology makes it possible to provide localized support – such as access to location-specific information about risk reduction, housing, accessing medical care, SUD treatment programs and availability, and support groups – that is not available through traditional mechanisms. It transforms support services from fragmented, disparate services to centralized, one-stop shopping that is available 24/7 for people in need.
NIH/NIDA Grant Number: 
1R41DA051156-01
Medical Advisory Board
Q2i's Medical Advisory Board provides in-depth subject matter expertise across a broad spectrum of healthcare delivery. This diverse composition provides a strong group dynamic providing insight and scientific direction. This ensures Q2i's solutions not only improves patient outcomes and helps health systems and payers create value but that we go beyond traditional clinical efficacy to capture newer patient-focused considerations and impact the effectiveness and efficiency of care delivered under new value-based performance systems.
Sara M. Bolton
M.D.
Dr. Bolton is an assistant clinical professor of psychiatry at Harvard Medical School and an associate psychiatrist at McLean Hospital.
Gary Chinman
M.D
Dr. Chinman is assistant professor of psychiatry at Harvard Medical School and president of the Massachusetts Psychiatric Society.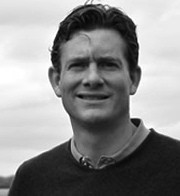 Guy Slater
FRCS
Guy is a consultant surgeon specializing in laparoscopic gastro-intestinal surgery and weight loss surgery.
Jeremy Vigneault
PT, MSPT, OCS, Cert. MDT
Jeremy is a faculty member in the Department of Kinesiology and is the Director of the Nayden Rehabilitation Clinic.
Jennifer Davenport
MD, MHA, FSCAI
Dr. Jennifer Davenport is a Medical Director and Director of Interventional Cardiology. She has a Masters in Health Systems Administration and Policy.
P. Elizabeth Thomas
MD
Dr. Thomas is board certified by the American Board of Pediatrics and the American Board of Pediatric Cardiology.
Please check back with us for upcoming events and conference details or contact us.
Contact Q2i
(P) 617.812.2602
1660 Soldiers Field Rd.
Brighton, MA 02135