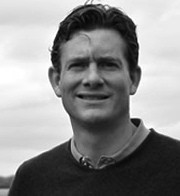 Guy qualified from St George's Hospital, London in 1990; completing his UK surgical training in 2002. He spent the following year in Brisbane, Australia completing a fellowship in bariatric surgery with George Fielding.
Appointed as a National Healthcare Service consultant surgeon in 2004, specializing in laparoscopic surgery and weight loss surgery, his NHS practice is at St. Richard's Hospital, Chichester. Having completed over 1800 bariatric procedures, much of Guy's time is now spent concentrating on the most difficult revision operations.
Guy is a director of Streamline Surgical, a company that he set-up with Shaw Somers in 2006, which provides weight loss surgery in the Independent Healthcare Sector and for NHS patients in partnership with NHS Trusts.
Previously a member of the NHS Morbid Obesity Surgery Clinical Reference Group, which was responsible for commissioning of bariatric surgery in the UK, Guy remains interested in the commissioning of bariatric surgery. Guy has a research interest in bariatric surgery and has published many papers on the subject.