Medical Advisory Board
Q2i's Medical Advisory Board provides in-depth subject matter expertise across a broad spectrum of healthcare delivery. This diverse composition provides a strong group dynamic providing insight and scientific direction. This ensures Q2i's solutions not only improves patient outcomes and helps health systems and payers create value but that we go beyond traditional clinical efficacy to capture newer patient-focused considerations and impact the effectiveness and efficiency of care delivered under new value-based performance systems.
Gerald A. Kraines
M.D.
Gerald A. Kraines, M.D. is a faculty member at Harvard Medical School.
Sara M. Bolton
M.D.
Dr. Bolton is an assistant clinical professor of psychiatry at Harvard Medical School and an associate psychiatrist at McLean Hospital.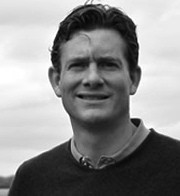 Guy Slater
FRCS
Guy is a consultant surgeon specializing in laparoscopic gastro-intestinal surgery and weight loss surgery.
Jeremy Vigneault
PT, MSPT, OCS, Cert. MDT
Jeremy is a faculty member in the Department of Kinesiology and is the Director of the Nayden Rehabilitation Clinic.
Jennifer Davenport
MD, MHA, FSCAI
Dr. Jennifer Davenport is a Medical Director and Director of Interventional Cardiology. She has a Masters in Health Systems Administration and Policy.
P. Elizabeth Thomas
MD
Dr. Thomas is board certified by the American Board of Pediatrics and the American Board of Pediatric Cardiology.